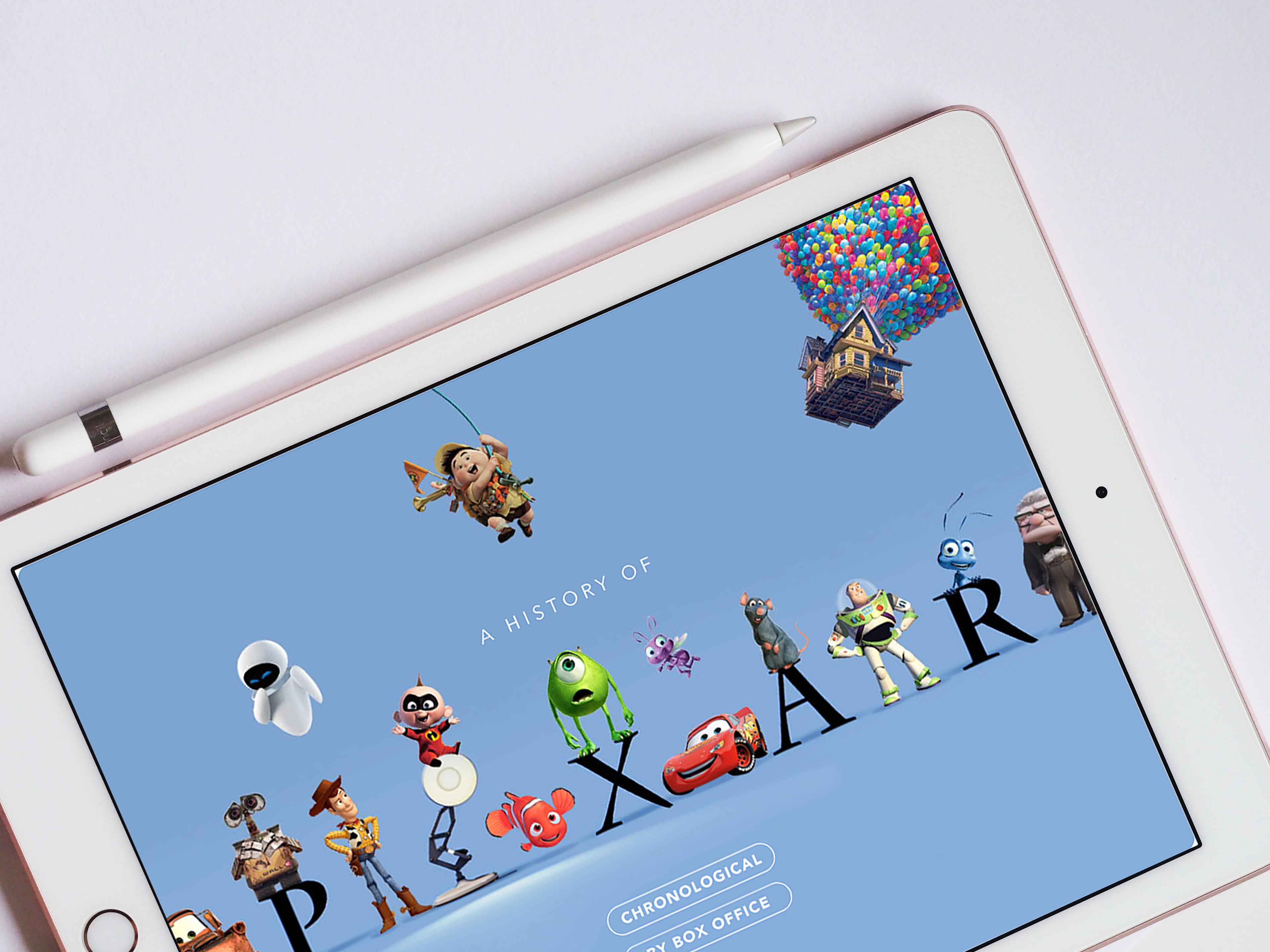 p r o j e c t  s t a t e m e n t :
​​​​​​​
The screen's ability to transform allows us to present more content than is viewable at any single moment. The communication design challenges are exciting and numerous: 

communicate the current content, its relationship to content that isn't visible, the breath of content, the available choices, and the consequences of these choices.
This solution, demonstrating the History of Pixar, is a thoughtful design system including a family of visuals — images that are distinct yet relate. The design system can also encourage continued use and exploration by serving as the foundation of compelling animations and dynamic responses to input.